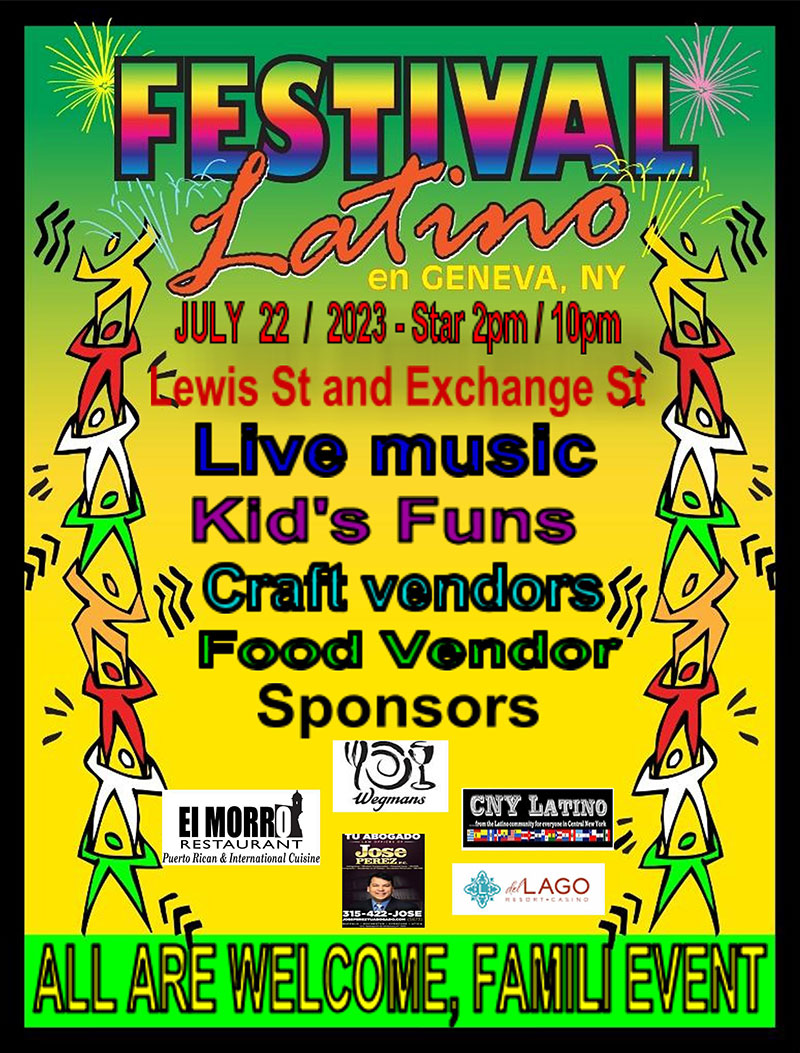 The Festival Latino is an annual, 3-day event full of family entertainment, live music, food vendors, kids amusement rides and entertainment, a car parade, and fireworks.
Introduced in 2011, the Festival celebrates more than ten years of fun-filled days in late July.
Rafael Díaz Díaz runs the Festival and participates in other events around the Finger Lakes Region. Initially, he was supported by a talented and generous group of individuals who helped grow this event: Alejandra Molina (Geneva), Angel Gonzalez (Rochester), Felix Jordan (Ovid), and José Mora (Rochester).
Rafael has all that is needed for vendors to prepare their site at the venue: tables, chairs, tents (20' x 40' and 20' x 20'), an 8' x 20' stage, grills, tower lamps, generator, and music system for rent. El Morro's Mobil Restaurant and Catering is open to organizers for one to two days during set up.
This equipment is also available for rent or negotiable for event sponsorship.